Central Oregon Coast NOW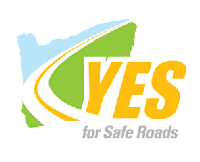 In this election, Oregon residents have the opportunity to vote Yes on Measure 88, affirming the bi-partisan actions taken by the Oregon legislature and Governor Kitzhaber in 2013 to extend the right to drive to all people living in our state. This law would have ensured that recent immigrants, the elderly temporary workers and more could take a driver's test, get auto insurance, and then drive safely and legally. As they should.
While the law ensured that those driving were well-equipped and could do so without fear, it is now on hold, pending an attempted recall through Measure 88. This, despite the fact that the right to drive affects so many throughout the state, as reflected by the list of the measure's endorsers – public safety officials, business owners, unions, communities of color, women's organizations, and more.
Oregon NOW has…
View original post 450 more words